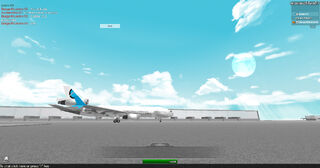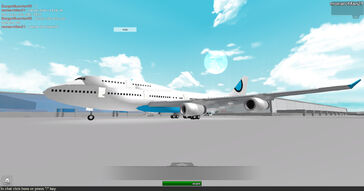 Uranus Airlines is an airline based in the planet of Uranus. The current CEO of the airline is urano10. Uranus Airlines is based out of 
Bendy City Int'l Airport
.
Uranus Life Investigation
Edit
It was confirmed by Voyager 1 and Voyager 2 that there was a blue star with an unknown name that was at least 2 million miles from Uranus, which is just enough to produce life. The star is getting 3 centimeters closer to the planet each year.
Uranus Airlines is the first airline that is based in another planet besides Earth, and therefore, aircraft from Uranus can just legitly boost into Earth's atmosphere in just 1 hour due to this 'boost' belt found within Jupiter's orbit, which slightly increases the gravitational pull.
However, it will take 2 hours to get from the ground to space in both Uranus and Earth.
Uranus Airlines was founded in 2014 and the CEO and Founder of the airline is urano10, while the CDO is B345T1N355, the COO is Superscout234, and the CFO is 10littlejo.
Uranus Airlines is an airline with expanding destinations in Earth, Mars, and even the Sun.
Airbus A319-100
Airbus A321-200
Airbus A330-200
Airbus A340-300
Boeing 737-800
Boeing 747-400
Boeing 777-200LR
McDonnell Douglas MD-11
Accidents and Incidents
Edit
Nothing yet.
Please note that it only counts as an accident if it actually happened on a flight. Stuff like intentional crashes for advertisements, free flying accidents, and intentional training crashes do not count as accidents unless if the FAA says so.
The FAA has spoken to not add any accidents here UNLESS if the accident(s) were from a flight.
Community content is available under
CC-BY-SA
unless otherwise noted.