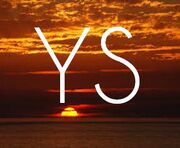 YS Airlines is an Australian based airline that flies out of 
Princeton Int'l Airport
, in northwestern Australia. YS Airlines is currently the 3rd largest airline in Australia, behind 
Qantas
 and 
Virgin Australia
. YS Airlines was founded in 2003 by SirRedskin, a friend of Airlinefreak69. SirRedskin was a rich man and took numerous orders on aircraft, as well as adding in numerous destinations.
In 2008, SirRedskin left YS Airlines because there was a free slot for a Qantas high rank. The new owner of the airline was Airlinefreak69. He didn't own the airline for a very long time since he was busy with school related things, like homework and after school clubs. So in 2011, he passed the ownership to TheQantasAviator, the owner of Qantas from 1977 to 1983. TheQantasAviator had so much in debt since he left Qantas.
Unfortunately, TheQantasAviator had to give the airline to AviancaOk who owned it from 2014 to the present day. AviancaOk gave TheQantasAviator enough money to pay off most of his debts. In September 2017, AviancaOk changed his username to KnucklesOk, and in November, he appointed B345T1N355 to President of Airline Operations and he appointed NortonAviator007 to Chief Executive Officer. In December 2017, YS Airlines sent an application to be a member of Star Alliance, in which the airline got accepted in. As of January 1, 2018, YS Airlines has become a member of Star Alliance.
Boeing 777-300
Boeing 777-300ER
Airbus A320-200
Airbus A320neo
Airbus A321neo (on order)
Airbus A330-300
Airbus A330-300E (on order)
Airbus A350-800
Airbus A350-900
Airbus A350-1000 (on order)
Community content is available under
CC-BY-SA
unless otherwise noted.